One of the first workshops I held in the Simplon lab was the Photogram workshop. It was so much fun!
"A photogram is a photographic image made without a camera by placing objects directly onto the surface of a photo-sensitive material such as photographic paper and then exposing it to light. The result is a negative shadow image varying in tone, depending on the transparency of the objects used."
This is what wikipedia says…
This may be true, but it also sounds a bit technical and heartless. The Photogram, in my opinion, is a miracle which brings out the child from even the most serious adults. You have light with its own mystery, you have objects which for some reason are important or special to you (the thing itself, or the form, shape of it), and you have a blank sheet of paper. You turn off the lamp and in the dark you can do magic with these items. The possibilities are infinite – every picture is an original and unique piece of art.
Kids and their parents, young ones and adults equally enjoyed this couple of hours in the dark, doing magic that happened right in front of their eyes. Here you can see a small selection of the results: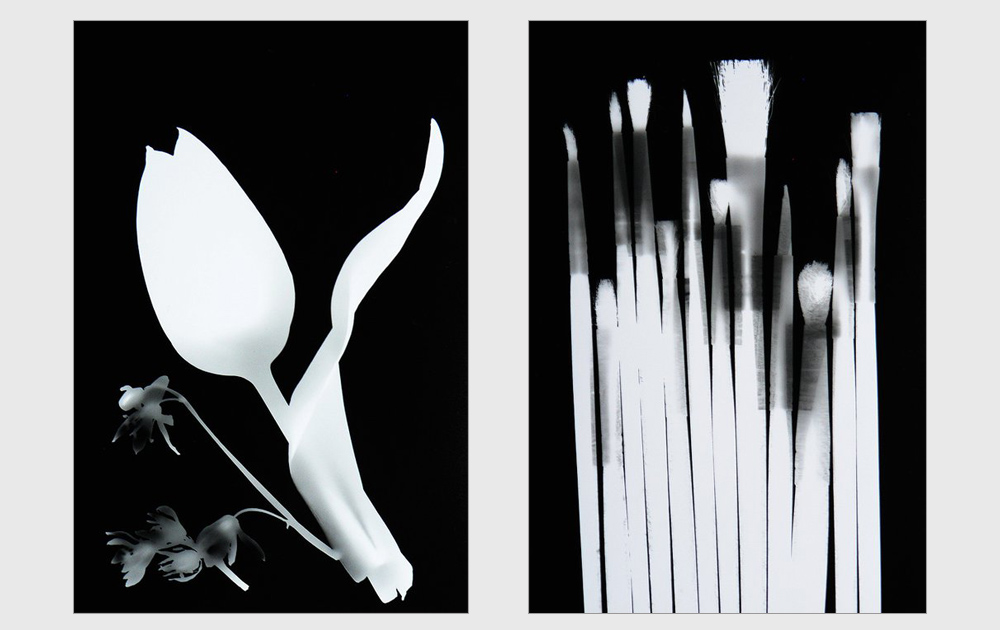 Photograms made on the Csibellow workshop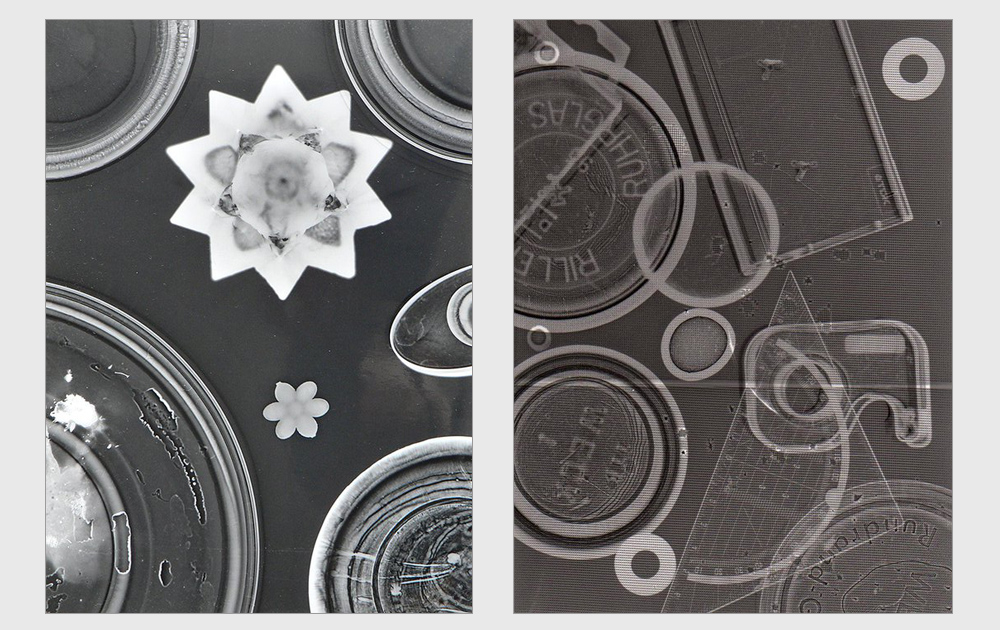 Photograms made by the Russy family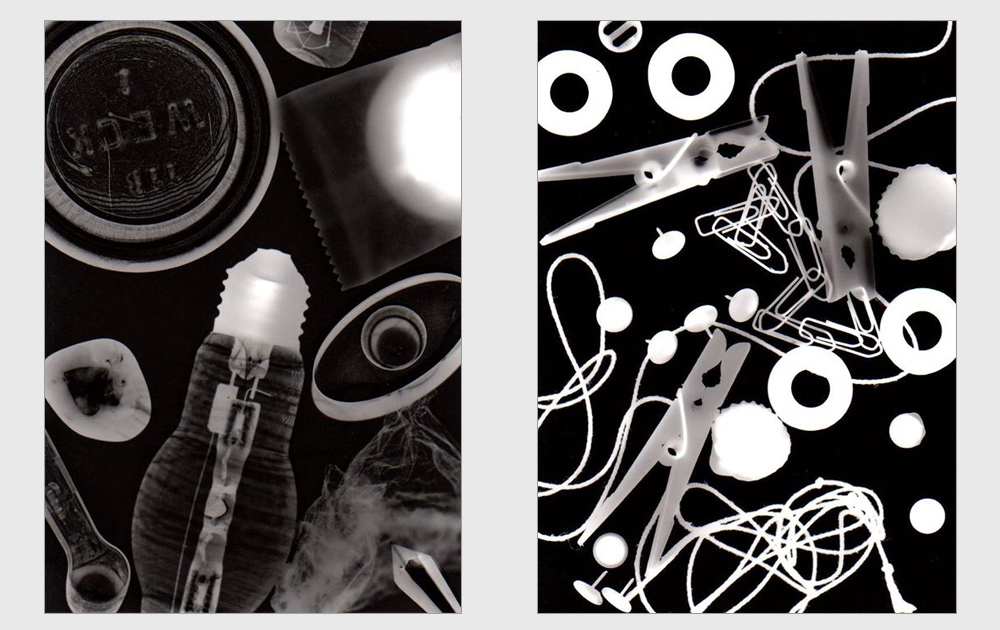 Photograms made by the Russy family