photogram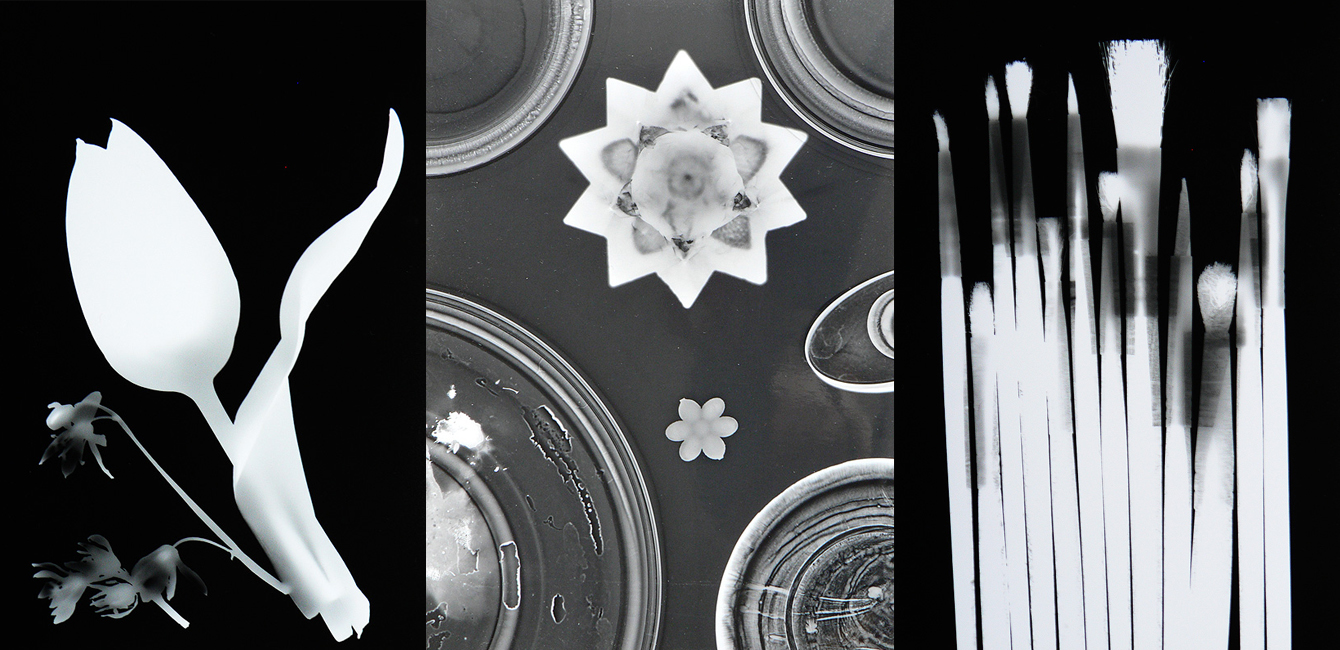 Photogram Workshop
"A photogram is a photographic image made without a camera by placing objects directly onto the surface of a photo-sensitive material such as photographic paper and then exposing it to light. The result is a negative shadow image varying in tone, depending on the transparency of the objects used."
That is what Wikipedia says. This may be true, but it also sounds a bit technical and heartless. The photogram, in my opinion, is a miracle which brings out the child from even the most serious adults. You have light with its own mystery, you have objects which for some reason are important or special to you (the thing itself or the form, the shape of it), and you have a blank sheet of paper. You turn off the lamp and in the dark you can do magic with these items. The possibilities are infinite – every picture is an original and unique little piece of art.
It is easy to learn, fun to do, and at the end of the class you will go home with some beautiful, magical, unique pictures that you made by yourself!
Workshop dates are scheduled upon request, minimum 4, maximum 8 people at the same time, the workshop lasts about 3-4 hours.
At your request I can arrange special children's classes (from 3 years old), even in kinder-gardens / schools or at your home.
The price is 50 € per one person (equipment and material included), 70 per two people, and more discount at group request.
To apply, please write an email to: [email protected]
Vouchers / Gift cards are also available.
Location: Simplon Lab, Simplon str 65, 10245 Berlin, Friedrichshain – 2 min from Ostkreuz S-Bahn station.
It would be great, if you would bring any small items that come to your mind that we could use as objects. If not, don't worry, I have many curious objects in the lab already, waiting to be lit through. The chemicals which we use are not dangerous, but they stain, so please wear clothes you don't mind becoming permanently stained in case of an accident.
Hope to see you soon!