Jeff Cowen and Csilla Szabó in the Cowen studio ©Bálint Meggyesi
I arrived in Berlin just after finishing a traditional photo school back in Budapest in 2007. I was exceptionally lucky, as two weeks after my arrival I began to work as an assistant for Jeff Cowen fine art photographer. I immediately fell in love with his amazing work, and his beautiful studio space, especially his darkroom! I spent seven great years as his assistant.
Apart from gaining a close friend and a mentor, I learnt much technical and ascetic wisdom under his guidance. Printing together his blanket-size photo murals, over the years I learnt how the highest perfectionism is best when joined with a playful attitude, how to use the highest-quality materials available while at the same time remaining inventive (there is almost nothing that cannot be solved with tape and pins), how to treat the negatives as holy objects, how never to be lazy about archival treatment and washing, how ruthlessly edit down a series of work, how (despite the conceptualism favored nowadays) to turn my thoughts off and listen to my intuition, how to trust my eyes and my inner sense of balance, how to work very hard for long hours, but at other times to slow down and take some distance for a clearer perspective – plus so much more.
And over those seven busy years, under his wings, I became a real fine-arts photographer and analog printer with an international clientele.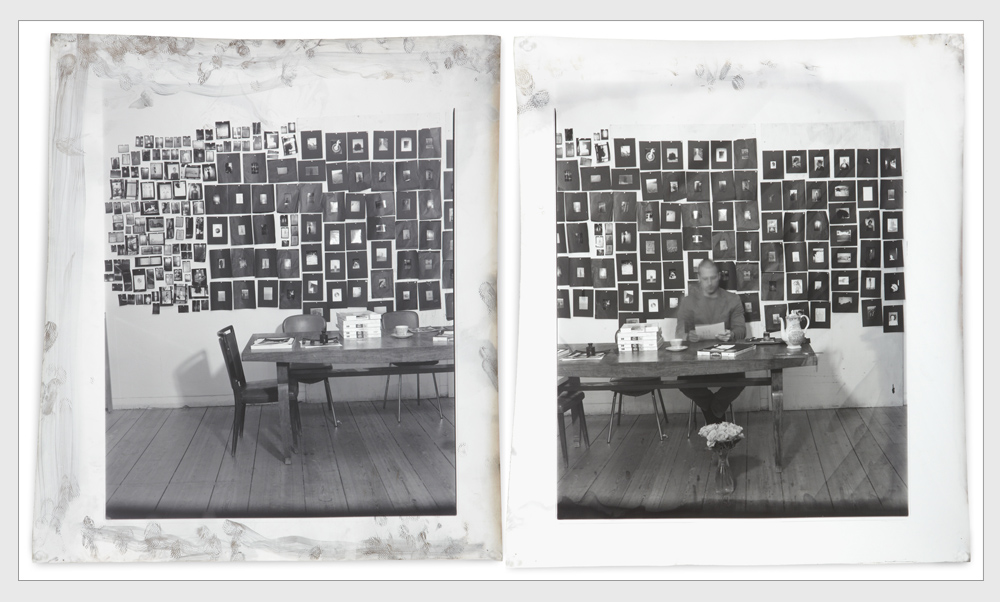 Self-portrait by Jeff Cowen and Csilla Szabó (diptych), 55 x 98 cm, 2011, Edition of 6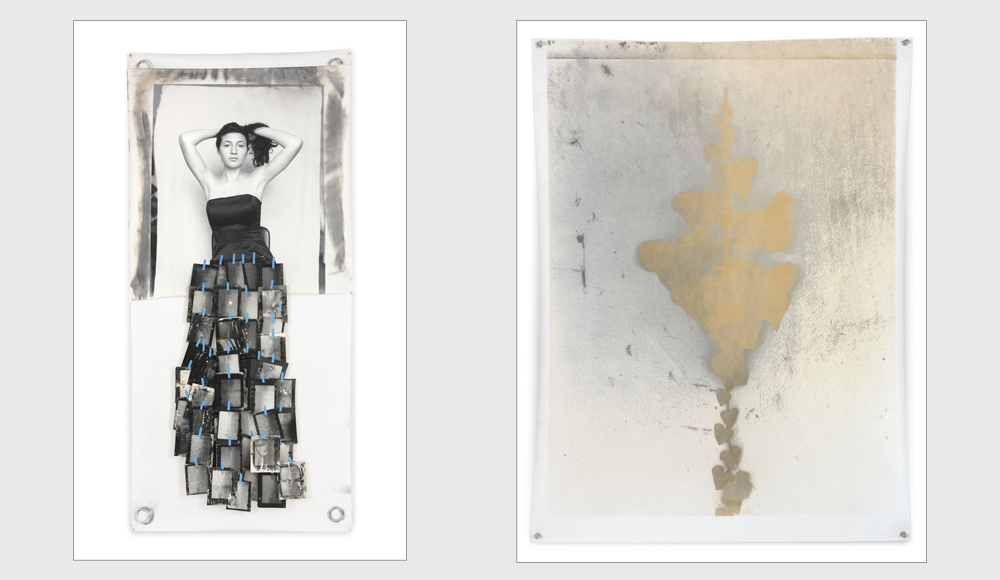 Jeff Cowen: Sophie L.V., 127 x 270 cm, Silver Print, Mixed Media, 2009, Edition of 3
Jeff Cowen: Nature Morte 9, 92 x 124 cm, Toned Silver Print, 2010, Edition of 1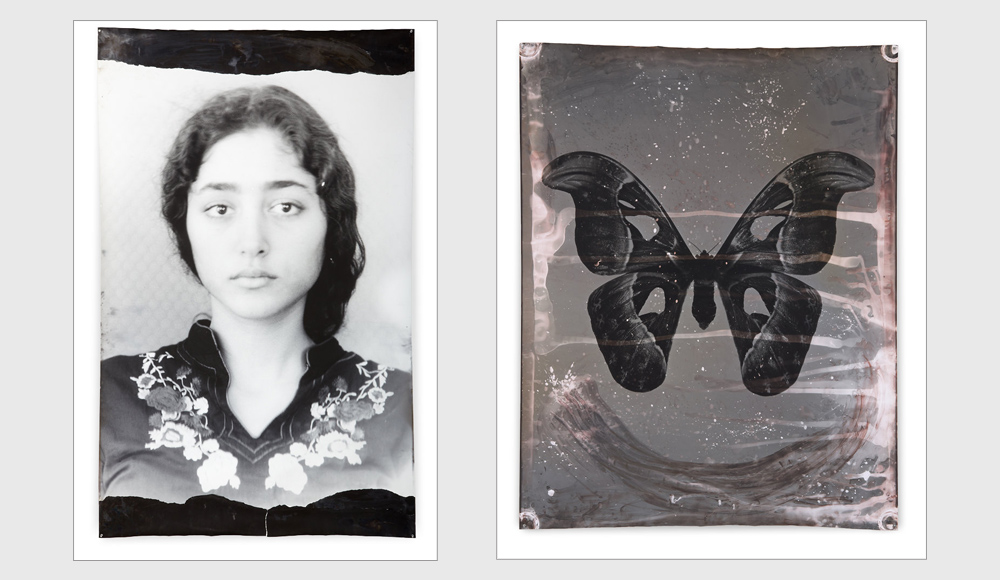 Jeff Cowen: Golshifteh, 127 x 205 cm, Silver Print, Mixed Media, 2006, Edition of 6
Jeff Cowen: Attacus Atlas, 127 x 163 cm, Toned Silver Print, 2009, Edition of 6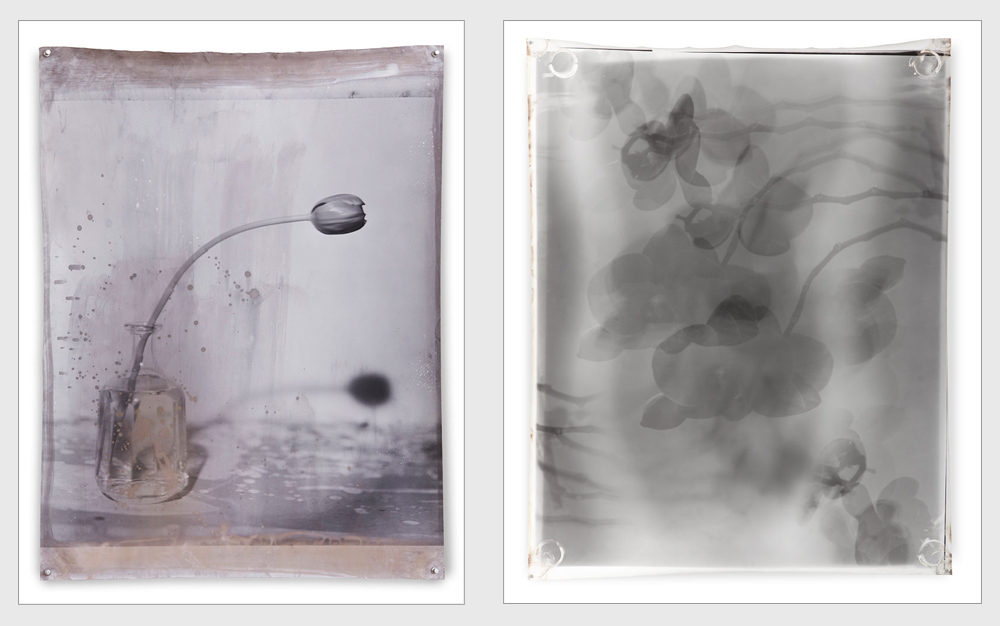 Jeff Cowen: Nature Morte 1, 80 x 60 cm, Silver Print, 2010, Edition of 6
Jeff Cowen: Nature Morte 5, 127 x 161 cm, Silver Print, 2011, Edition of 6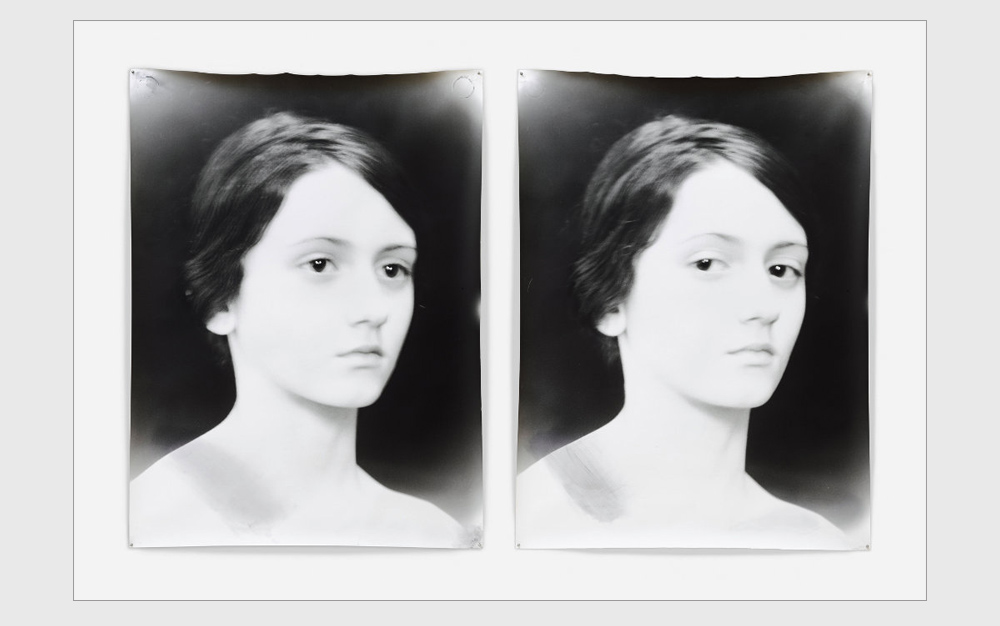 Jeff Cowen: Camille 1 and 2, Diptych, Each Print 127 x 172 cm, Gold Toned Silver Print, 2006, Edition of 6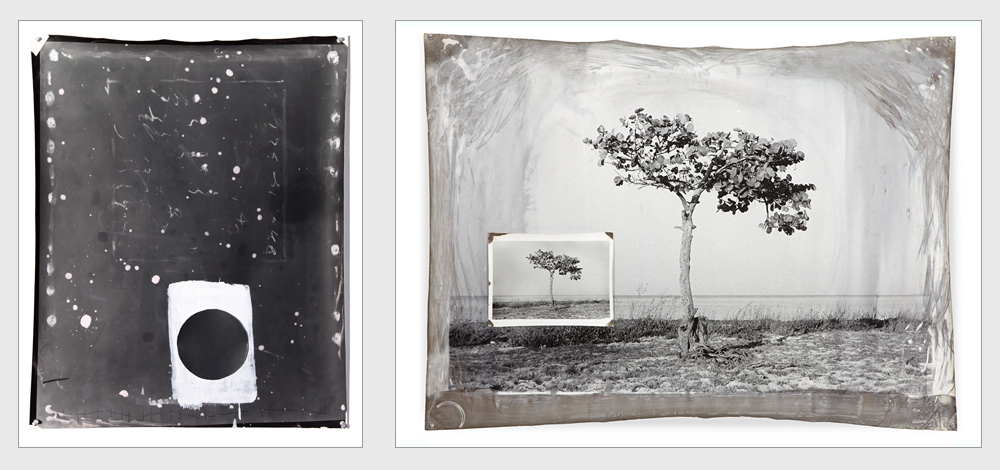 Jeff Cowen: Z-8, 61 x 81 cm, Silver Print, Mixed media, 2012, Edition of 1
Jeff Cowen: Cuba 4, 95 x 127 cm, Silver Print, Mixed Media, 2010, Edition of 6